[page_hero height="400″ hero_image="4130″]
Thank you for attending "Simple Tools For A Stress-Free Life".
Below you can download a
workbook

with the tools and exercises we have used during the session, as well as

additional information

to help you on your journey to a more resilient self.
Take It to the Next Level
With our coaching packages, we give you a platform for creating awareness and a judgement-free space for you to flourish. We partner with you to transform learning and insight into action, while promoting your autonomy in the coaching process.
You want to focus on what the

next step in your career

should be? Book our 6-Week Career Package (6 x 1-hour sessions) – includes a free Strengths Profile assessment.
You need more structure in your life so you can

focus on what really matters

? Our Productivity Package is for you! (6 x 1-hour sessions)
You want a

stress-free life and personalized tools

to adapt in the face of challenges? Get our 12 x 1-hour Resilience Package (includes a free Mental Toughness Assessment)!
Are you unsure where to start? Get on a call with us, book a free Discovery Coaching session, and we'll guide you through the next steps!
If you want to learn more about yourself and have the ability to take an honest look at your life without any attachment to it being right or wrong, good or bad, we have some amazing assessments for you:
Mental Toughness Questionnaire: how effectively you deal with stress, pressure and challenge and developing the mindset related to qualities such as character, resilience and grit.
Strengths Profile: a complete understanding of your strengths so you can make the most of them at work, at home and in your relationships with others.
EQ-i 2.0: understanding the interaction between you and the environment you operate in, in order to increase performance, interaction with others, and leadership potential.
MBTI Step I: a powerful, versatile personality type assessment that provides the foundations for a deep understanding of personal motivations and group interactions.
Purpose, Passion and Productivity Coach
Codruta empowers people who struggle with prioritization, procrastination and confidence to define their life vision and regain their time through the right tools, habits and mindset for a more meaningful, effortless and peaceful life.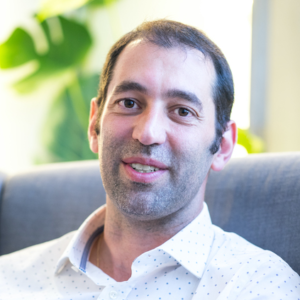 Through discovering their strengths and inner-self, Julien enables individuals in periods of transition who struggle with getting unstuck to transform  and to become more confident, resilient and empowered so they can live the life they truly love.